Want to create a high converting sales funnel in WordPress? A sales funnel is the path a user takes to your site to become a customer. Optimizing this path can lead to higher conversions and more sales. In this article, we will show you how to create a highly converting sales funnel with practical examples. We will also explain how to track and optimize existing sales funnels.
What is a sales funnel?
The sales funnel is the journey a person goes from the moment they hear about your business to the moment they become a regular customer. Marketers often talk about funnels in stages, from recognizing a problem that needs to be solved to taking action to make a purchase.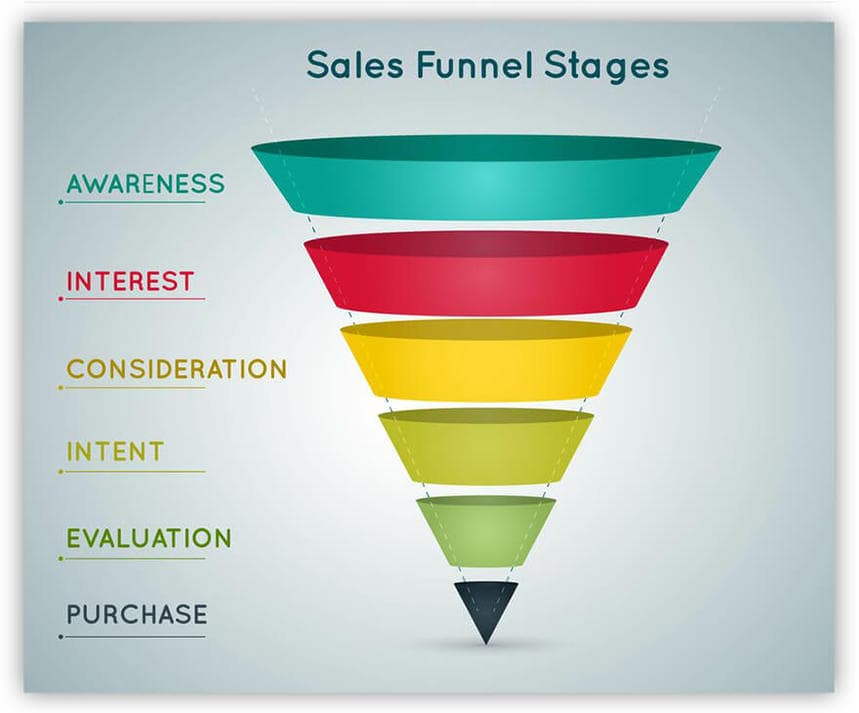 For an online business, the sales funnel consists of specific pages that new users can visit on your site before making a purchase. This means that if you are running an online business, an e-commerce store, or a service business, then you already have a sales funnel on your website. Depending on how you set up your website, your sales funnel may consist of several steps that lead users to make a purchase. For example, a new visitor might go to a blog post, then view a product page, and then go through the checkout process. You can optimize each of these steps to improve the user experience, reduce distractions, and encourage users to make a purchase. You can also track the performance of your sales funnel, run tests to see what works best, and then make data-driven decisions to improve your sales funnel. That being said, let's see how easy it is to create a high-converting sales funnel in WordPress.
1. WordPress Sales Funnel Landing Page.
Usually, the first step of every sales funnel is for users to get to your website, be it a product page, a sales page, or another landing page. WordPress makes it easy to create simple pages for your website. Your WordPress theme can also have a custom homepage. However, these pages are not optimized for sales and leave several holes in your sales funnel that potential customers can slip through. This is where
Elementor
comes to the rescue. This is the best WordPress page builder on the market that allows you to easily create landing pages, sales pages, product pages and more.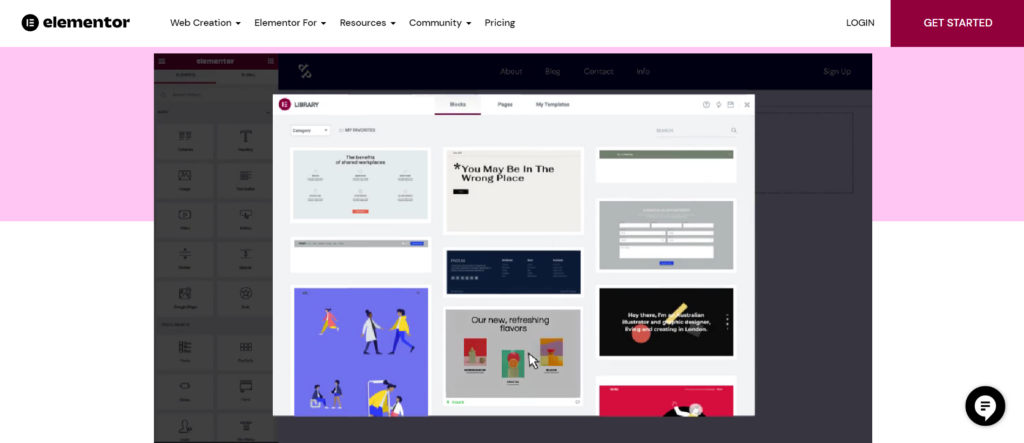 Elementor comes with dozens of ready-made templates optimized for conversions. Plus, it has an intuitive drag and drop interface that you can use to customize your pages. Elementor also includes a
WooCommerce
integration that allows you to add eCommerce elements to any page. For example, you can display featured products you want to sell, display product grids, add cart buttons, and more. It works with any WordPress theme and allows you to create any design from scratch without relying on your theme's design. You can even use it to create separate landing pages for custom domain aliases and increase traffic and sales on your website.
2. Increase conversions for your sales funnel.
Creating a conversion-focused landing page for your sales funnel will help you increase sales. However, you will still notice that many customers do not follow the funnel path and abandon the user path. Here you will need
WooCommerce Popup Notifications by WooBeWoo.
WooCommerce Popup Notifications display recent orders and create a sense of busy shop. Get more sales by informing your prospective customers when and what products have been recently bought in your store. Add refined popup notifications to your site in a minute. Attract visitors with promo codes and discounts, add the countdown, and expose new products. Promote products, personalize messages, and create your own designs.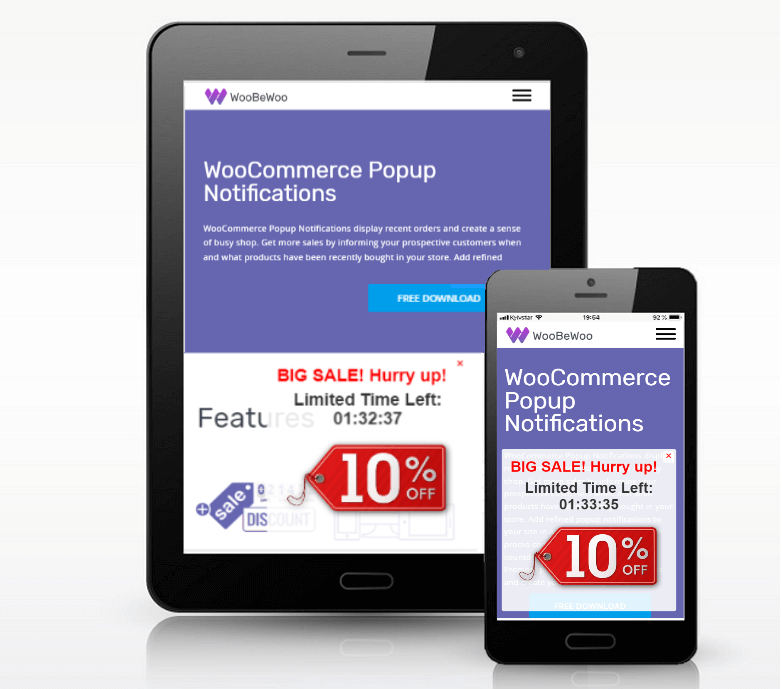 The drag and drop builder allows you to easily edit your campaigns without the need for coding.
3. Show your future customers right away that your store is customer friendly.
The best plugin for Woocommerce that provides a Rewards Points System for your store. The plugin comes with marketing tools such as purchase rewards, bonus points pop-ups, delayed points marketing campaigns and more.
The plugin allows you to set up an attractive look for product badges that will show how many points you will receive for the purchase of a particular product.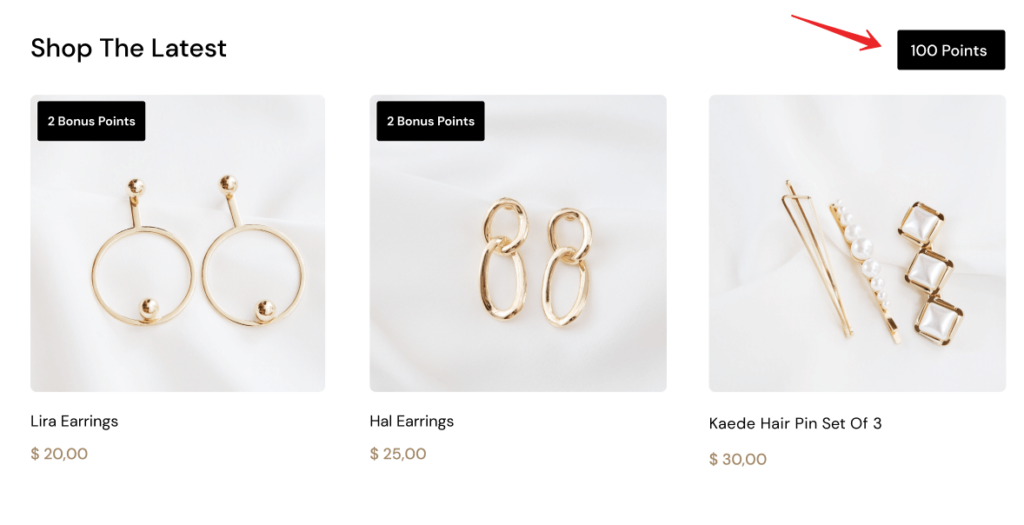 WooBeWoo Reward Points
come with an incredibly powerful set of targeting rules. This allows you to personalize your marketing campaigns and only show them to targeted users at the right time in their user journey. The plugin provides a detailed analytics section with all the leading email marketing metrics so you can generate leads and track the performance of those leads with bonus points. Earn points for new users (for registration) who may not be interested in making a purchase right now, but may want to return to the store so that bonus points do not burn out in vain.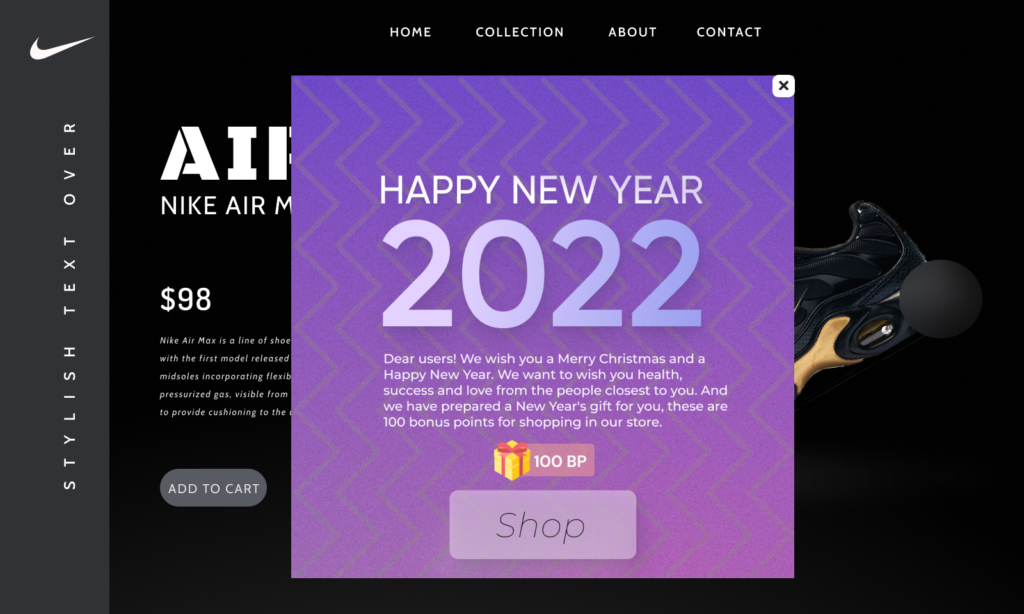 4. Create lead generation forms in WordPress
Over 70% of the people who visit your site will leave without making a purchase or following the user's path through your sales funnel. Lead generation forms allow you to collect user contact information such as email addresses or phone numbers. You can then convince those customers to make a purchase when they are ready.
WPForms
is the best WordPress form plugin on the market. This allows you to easily create lead generation forms for your sales funnel. It is very easy to use with pre-made form templates for all kinds of forms.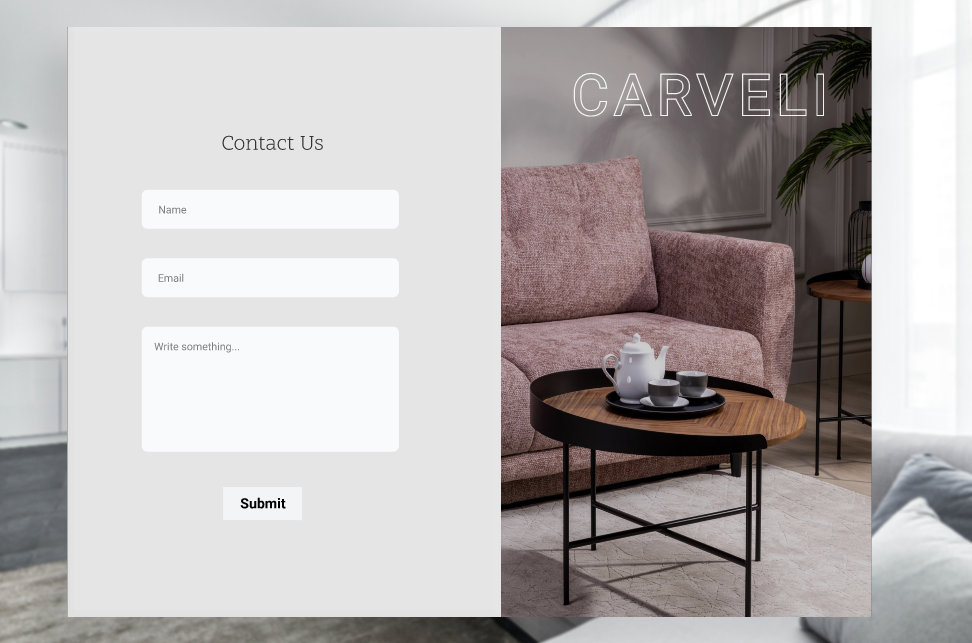 It comes with a drag-and-drop form builder. Using the constructor, you can simply point and click to edit a form field or add new fields to the form. You can also create individual form pages, conversational forms, polls and quizzes, and more. Also You can use the
WordPress quiz plugin
to create a quiz for your WordPress website.
5. Track and optimize your sales funnel
Once you have created and optimized your WordPress sales funnel, you need to track its performance. Most importantly, you need to know how users interact with your sales funnel and at what point they leave your site before making a purchase. MonsterInsights makes it easy to monitor and track your sales funnel. This is the best Google Analytics plugin for WordPress that allows you to see where your users are coming from and what they are doing when they visit your site. Once installed,
MonsterInsights
allows you to track conversions on your WordPress website. For detailed instructions, see our guide to conversion tracking in WordPress. MonsterInsights also comes with an e-commerce add-on. It will help you add advanced Google Analytics e-commerce tracking and show you an easy-to-understand eCommerce tracking report. You can also run A/B split tests with Google Optimize with the MonsterInsights Google Optimize add-on. This will help you compare sales funnel performance and see what works best for your business.
We hope this article helped you learn how to create high-converting sales funnels in WordPress. This is not an advertising article and we really use all the listed services. In any case, you can choose your tool, because here it is more important how you make the funnel and not with what.