We welcome you to WooBeWoo and have created this guide to help you easily get started using the Woocommerce Reward Points plugin for WordPress in a couple of steps.
Installing and activating FREE
To install a plugin from the WordPress directory, in the WordPress dashboard, click Plugins > Add New. Find "WooBeWoo Woo Reward Points" and click "Install". When the installation is completed, click the "Activate" Plugin. You will see a new plugin, ready to work in the admin menu. Another way to install the plugin is to add the archives manually. To manually add a plugin to your WordPress site:
Download the WooBeWooplugin as a ZIP file either from the WordPress directory or from a third-party source such as our website WooBeWoo.com. If you are downloading from a third-party website, make sure the plugin developer is legit.
From the WordPress dashboard, select Plugins > Add New.

Click Plugin Plugin at the top of the page.

Click "Choose File", find the plugin's ZIP file and click "Install Now".

Once the installation is complete, click Activate Plugin.

Installing and activating PRO
After purchasing the PRO version on the WooBeWoo.com website, or on another official source with a confirmed developer, you will receive an Archive with the Pro version of the plugin and a license key by mail. But you can also always find this data in your personal account on WooBeWoo.com. To install the PRO version on the site, the FREE version of the plugin must be installed! To install the PRO version of the plugin follow the next steps:
Keep in mind, to install the PRO version, the FREE version of the plugin must be installed on the site!
The archive with the Pro version is installed in the same way as the Free version. (Go to Plugins > Add New > Upload Plugin > Install Now -> Activate Plugin.)

After activating the PRO version, you must enter a license key. Follow the next steps:
Navigate to the Reward Points plugin in your WordPress dashboard.
Go to the "License" tab in the plugin's left navigation menu.
Enter your email address and license key.
Click the Activate button.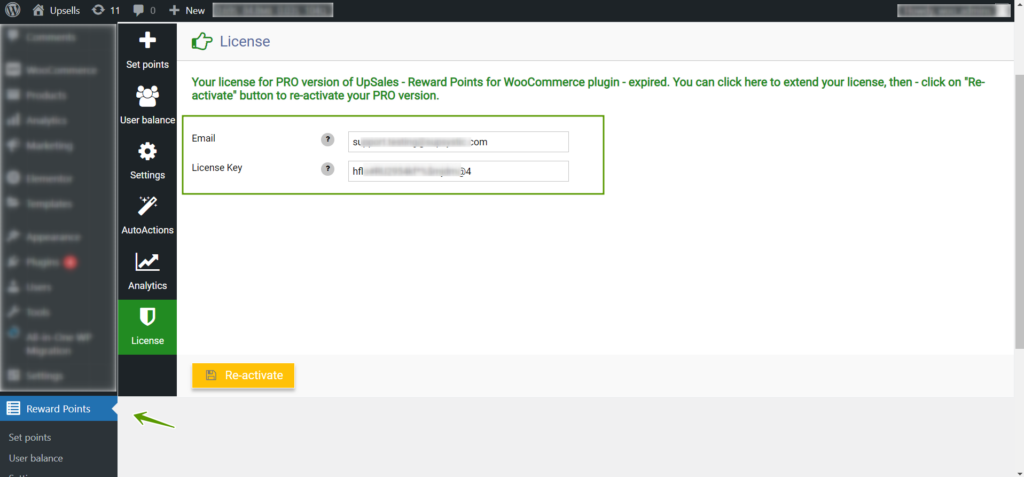 Setting up the bonus system
Now let's go ahead and launch a loyalty bonus system on your website. Once you've installed the WooBeWoo plugin, it's time to start quickly setting up your bonus rewards system. Thanks to the wide functionality of our plugin, this does not require special programming knowledge. And this guide was created for a quick superficial acquaintance with the functionality of the plugin. Let's go =) This is the main menu of the plugin, here you can fully control every detail of the bonus system.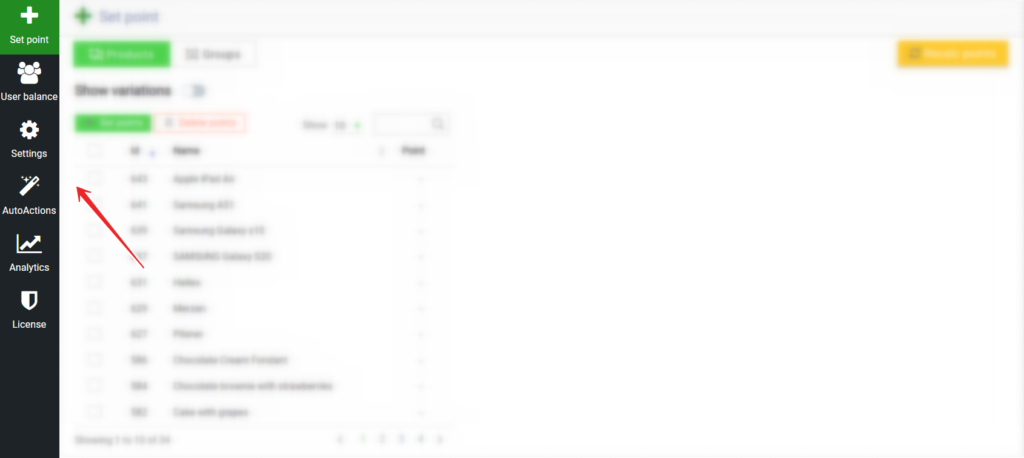 In subsequent articles, we will cover everything in detail. Check out our documentation to learn more about other
WooBeWoo Reward Points for Woocommerce
options. Also, if you have any questions, please
contact us
and we will be happy to help you.