Popup Notifications plugin is made with simple and effective features for you and your projects. With a wide choice of design and style options, you can be sure that customers surely will see and not miss all plugin notifications that you made. 
You can design a unique recent sales popup that matches your store in many ways: 
Templates with different blocks and appearance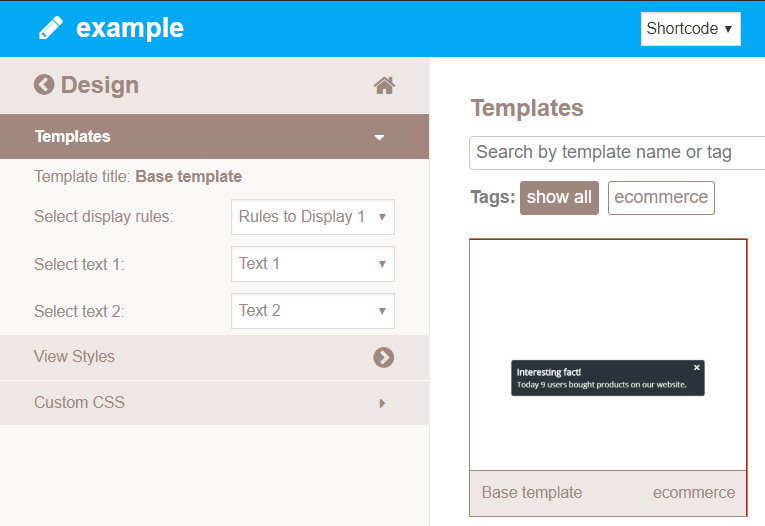 9 positions on the screen, padding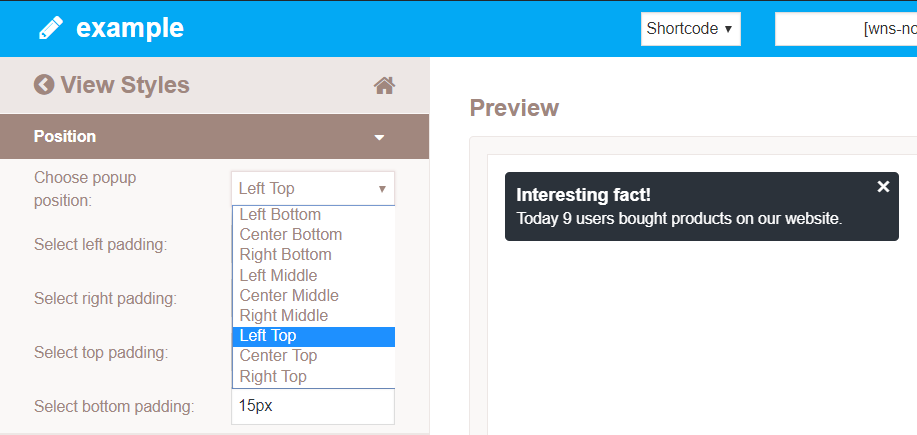 Background color and opacity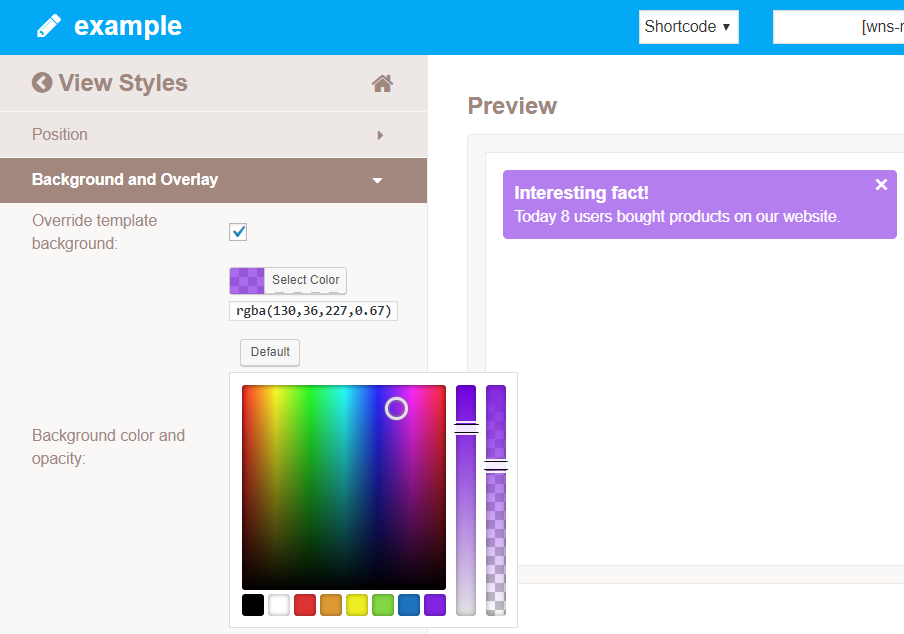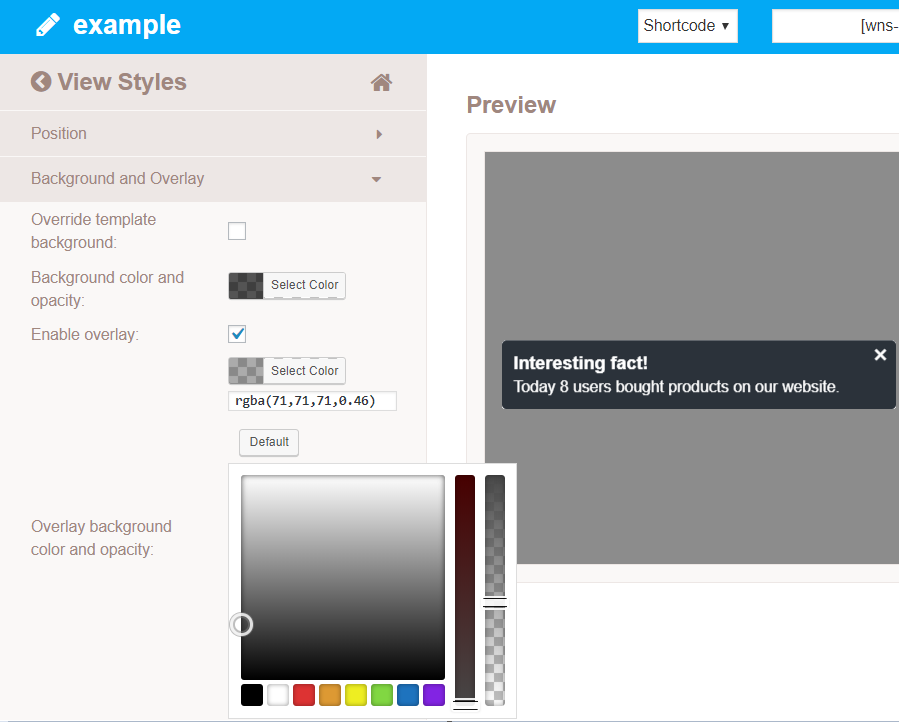 Borders –  width, colour and opacity, orders style, radius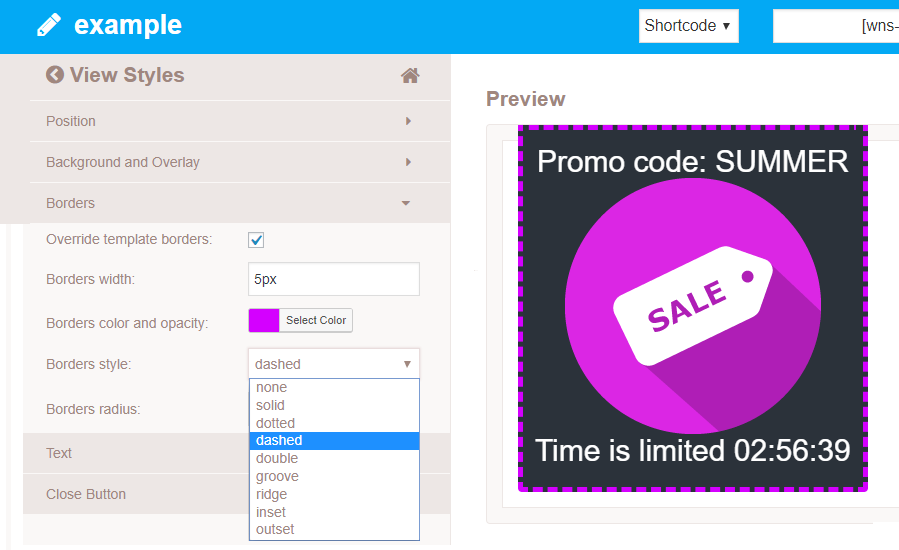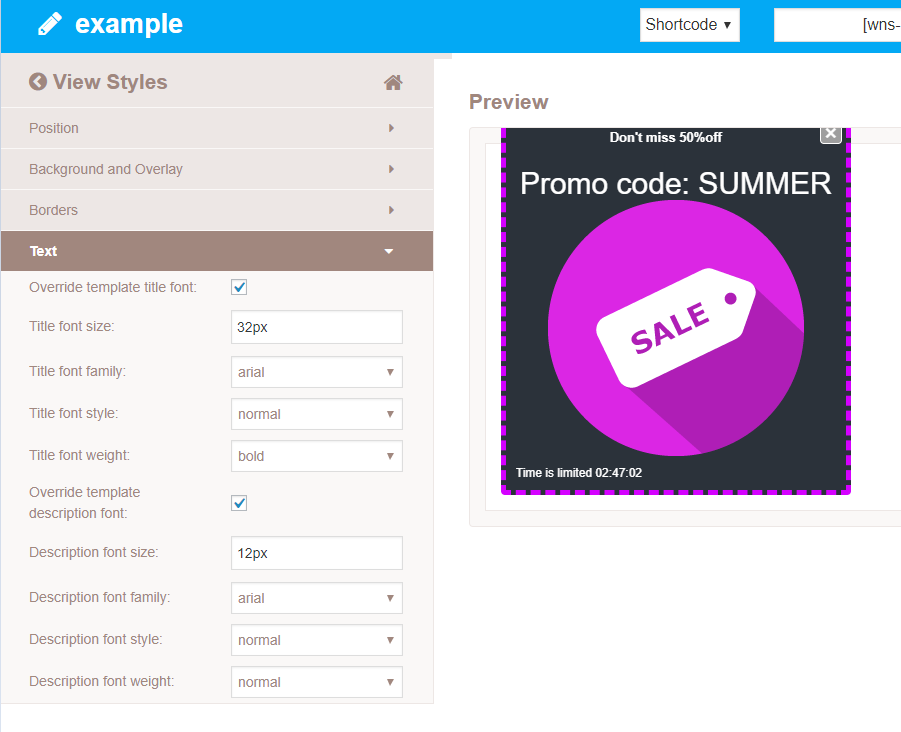 Close button style settings – colour and opacity, hover colour and opacity, borders colour and opacity, close button icon colour, borders width, style and radius: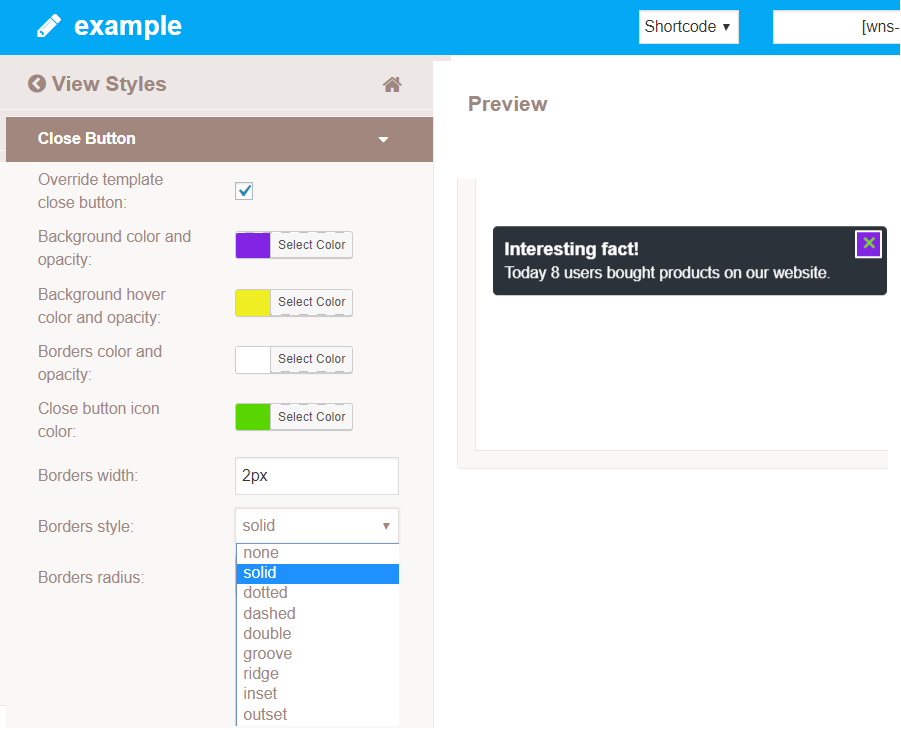 All the Design settings and configurations you can find here. Look at the rest of  WooCommerce Popup features to take advantages of the plugin.