WooBeWoo Points and Rewards is designed to help not only create a Reward Points Program but also make your store truly enjoyable for customers, replacing an entire marketer. And as you know, marketing is not only advertising, it is, first of all, creating the most comfortable conditions for the buyer and seller. The plugin provides a magical section of auto-actions, where once everything is set up your loyalty system marketing will work automatically like clockwork.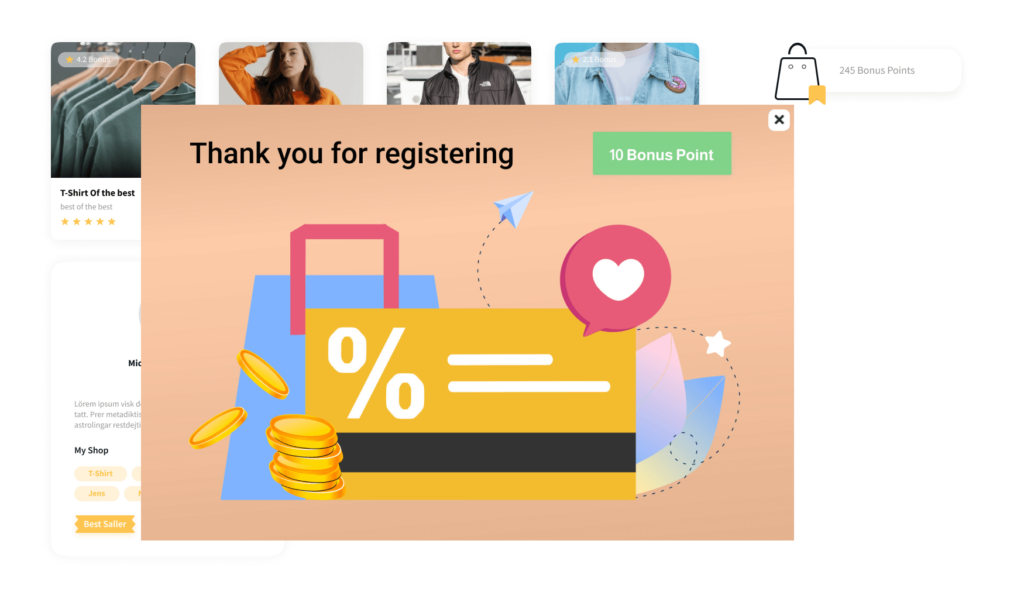 What is an auto action section?
The section allows you to create automatic marketing campaigns for the accrual of Reward Points, according to certain triggers and conditions. Companies can have limited dates by date (from/to) and the points of each such campaign have their own expiration date, which is convenient for organizing various short-term promotions, motivating purchases. For example, earn points for registering, visiting a particular page, for a review, give gifts for a birthday, etc. And it's all automatic, yes, yes!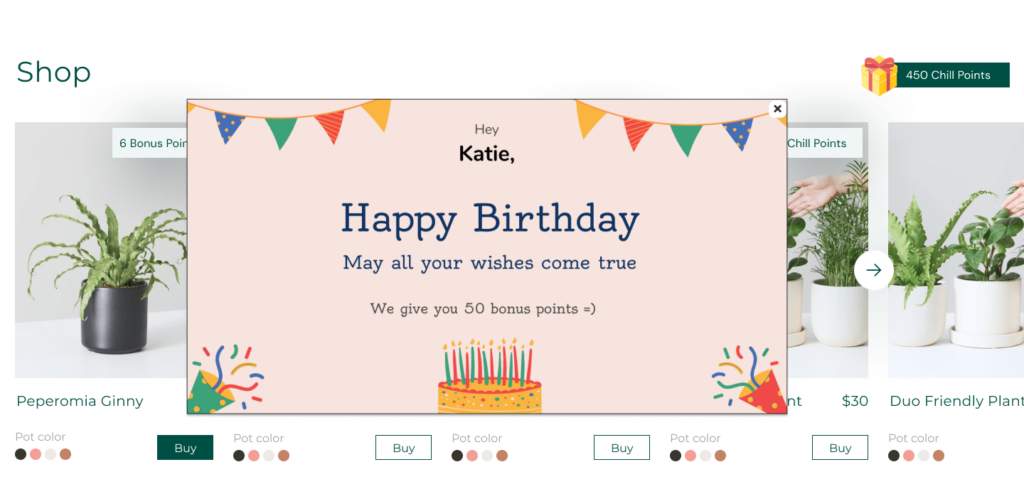 What triggers/conditions are available with WooBeWoo Points and Rewards?
Triggers (actions that the user will perform in the future):
*new user
*days since registration
*birthday
*total amount of purchases
*count of purchases
*time spent on the website (session time)
*not active user (no orders for days)
*By review; by a specific visiting page.
Conditions (already completed actions):
*registration
*age
*total purchases amount
*count of purchases
*not active users
*users who have reviewed
*user role.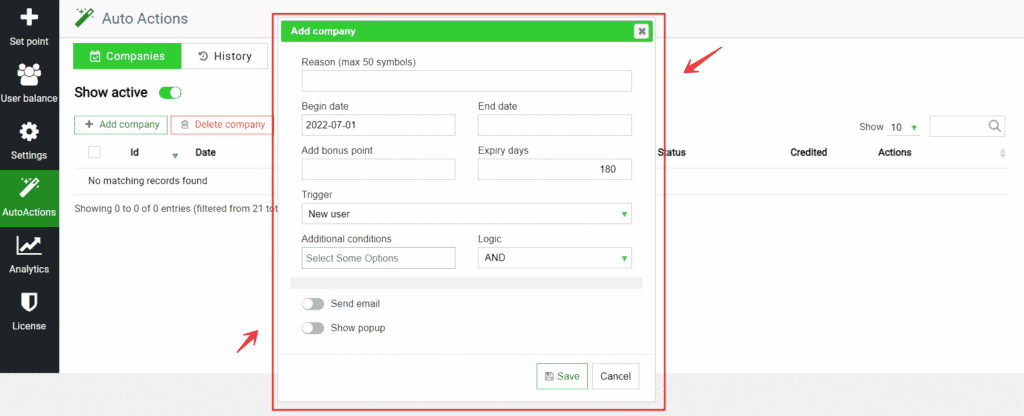 In this way, you can connect triggers and conditions and establish logic between them, which makes your marketing campaigns flexible and unique.
How can I notify the user about accrual by auto-action?
The plugin provides the ability to notify customers about the crediting, debiting of bonus points both for manual accruals and for automatic companies. You can notify the user via Email or Popup (displayed during his next session), or both at the same time. Moreover, in addition to text and media, you can add a "Shop" button and display the bonus points widget directly in the email/popup.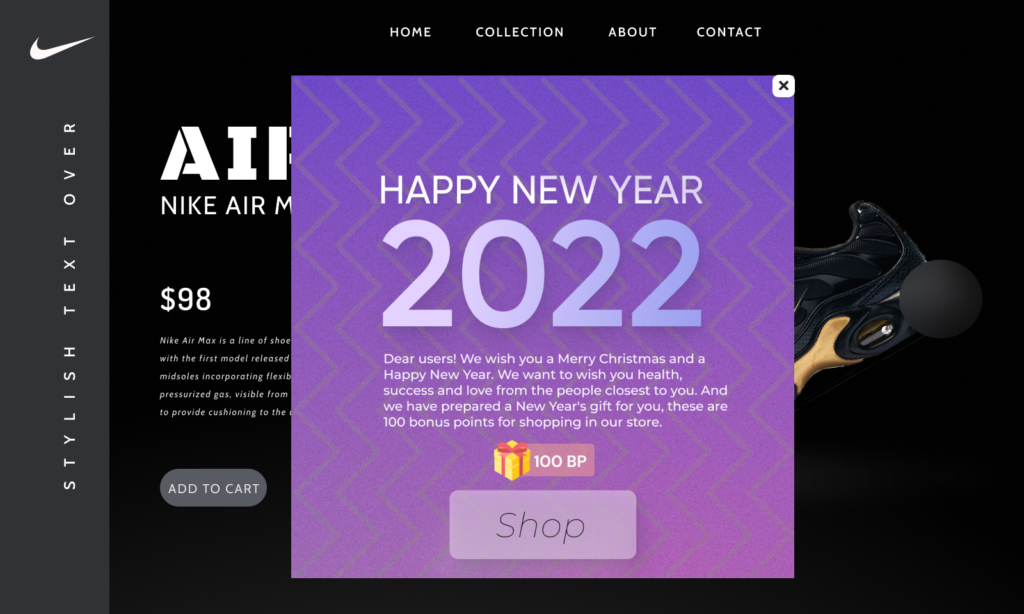 Create automatic companies and be calm, the WooBeWoo plugin will do everything for you.