WooCommerce Currency Switcher is the most flexible and customizable plugin. If you need to add any custom currency or your own designed icon, you can easily do it!
With the Custom Flag feature (pro) you are able to upload your own flag icon.
After saving, the image is added to the database. It combined with other currencies and will be available in the basic tab currencies. On the Custom flags tab, you can view all the added custom icons and add or remove the previously uploaded ones.
In order to add your own image, move to the Custom Flags tab, press "add a custom flag" and press "Save" before to upload an icon: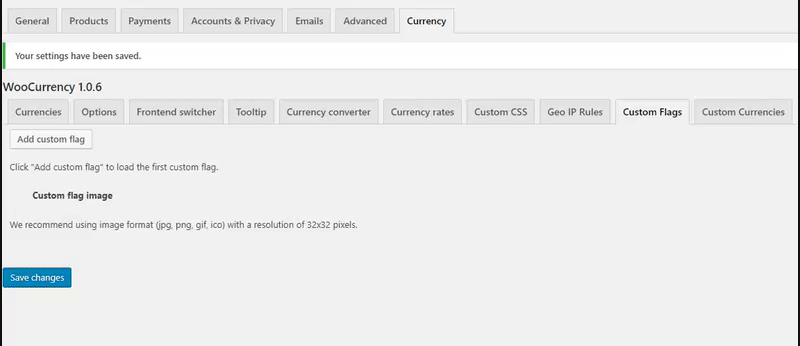 With the Custom Currencies feature (pro), you are free to add your own currency in the same way. Move to the Custom Currency tab and enter a required code and symbol.
Press saving and the plugin will add data to the database, ready to use and combined with other currency codes and symbols. Now it is available for selection in the Currencies tab. To make any changes come back to the Custom currency tab. There you can see all data and you are able to edit data or add and remove it.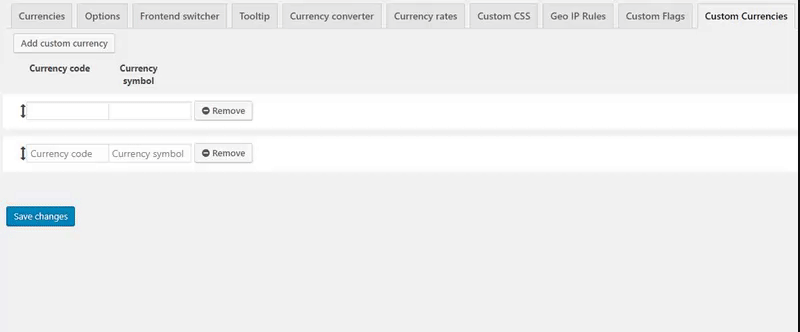 Enjoy your unique currency switcher!