WooCommerce Currency Switcher Plugin really does help you to manage a difficult aspect of international business quite conveniently. You can control such options as Manual and Automatic exchange rate settings for each currency.
What Currency Aggregator does Currency Switcher use?
The plugin makes full use of Cryptocompare and Free Converter, RatesApi, The Free Currency Converter by European Central Bank aggregators which are providing the latest exchange rates, and substitute displayed prices in real-time.
Also, in the Pro version, you can update rates using the schedule. Choose a period for currency updates as every minute, hourly, twice a day, daily, weekly, or manually:
WooCommerce Currency Switcher allows setting exchange rates manually, instead of having them updated automatically. You can choose this way to define a fixed currency exchange rate and avoid any fluctuation in the exchange market. It will require you to keep an eye on the market and change the values accordingly.
Automatic exchange rate: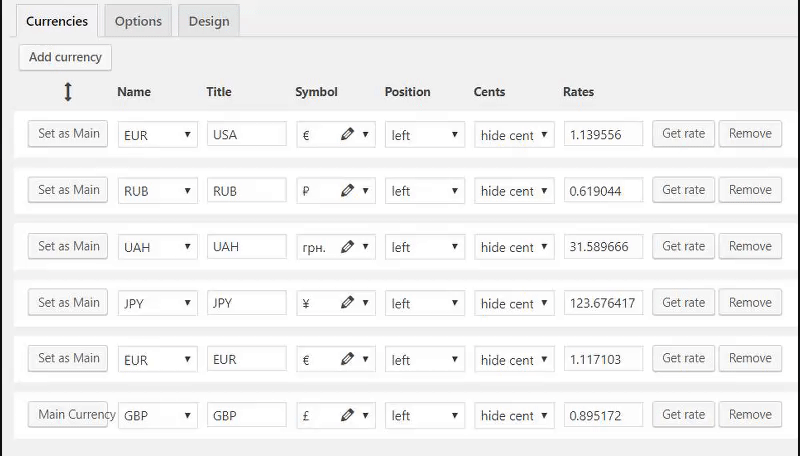 You can set the option "Notice admin by email". The plugin will automatically send a notice to the admin about the last exchange rates value every time then it updates.
Currency conversions are estimated and should be used for informational purposes only. Checkout and purchases still using your WooCommerce store's base currency itself.