With a WooCommerce Product Table you can make a table more attractive and informative. We propose all necessary options to set the appearance of the table in the best way.
You have an ability to set the following Table elements in the Main tab:
Caption – the name of the table above the table.
Description – description of the table between title and table.
Signature – signature under table footer.
Header – the table head.
Footer – the table footer.
Here you can see their appearance and position in the Product table:
---
WooCommerce Product Table comes with various features and their elements can be displayed above or below the table.  Move to the Settings/ Features and make it easier for customers to search, sort and filter the table.
These Product Table Feature are:
Table information – pagination information under table.
Searching – an instant search by entered keywords.
Sorting – dynamic sorting with arrows.
Pagination –   subdivision of the table by the pages.
Print – print the product data straight away from table
Multiple add to cart –  select a quantity of products and add to cart in one go.
Attribute and category filters –  filtering by categories and attribute of product.
Thumbnail size settings – settings for image size to display in the interface.
---
Also you can  set some additional settings of the visual style in the Appearance Tab: 
Fixed Table Width. Set fixed table width in PX or %.
Summary column width. Set width to summary column or leave it empty to default.
Mobile screen width.  Select screen width to hide columns. Which columns should be hidden on small screens, you can set on the Content tab in the column options.



Borders.  Cell – adds border around all four sides of each cell, Row – adds border only over and under each row. (i.e. only for the rows), Non.
Row Striping – add row striping to a table, it will display rows background in two similar shades of color to alternately.
Highlighting by Mouse-hover – add row highlighting on mouse over.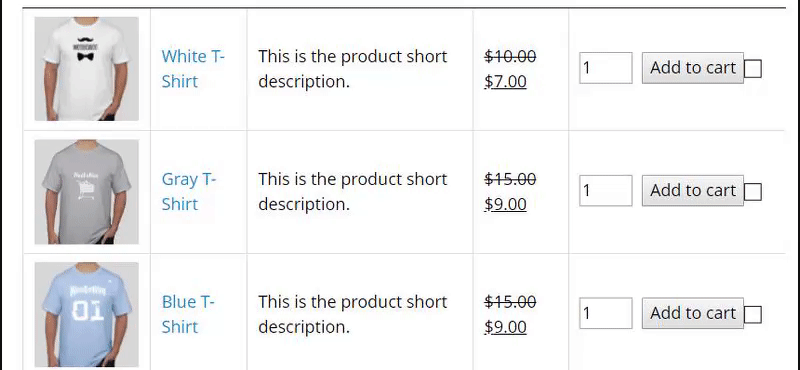 Highlight the Order Column. If checked – the currently sorted column will be highlighted.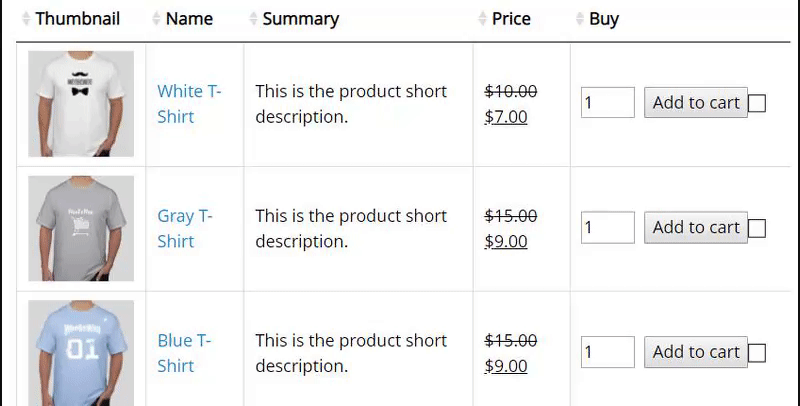 Hide Table Loader. Enable/disable table loader icon before table will be completely loaded.
Border  color. Choose any color for the loader.
Table Loader Icon. Choose the icon type for the loader.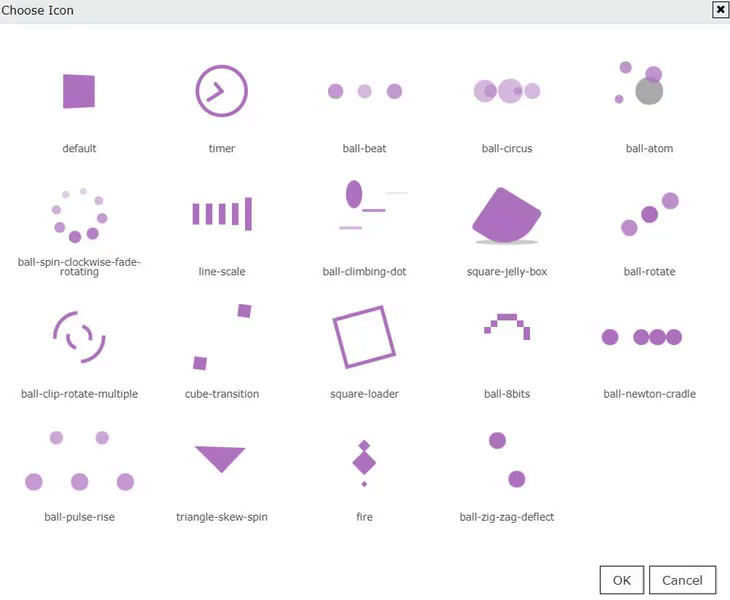 ---
Example
In this example we enable all features that we considered in our tutorial, so you can try and make sure this plugin has all the options you need and they are really easy to set up: