Product Table gives you all the control which information to show in the product table.
WooCommerce Product Table comes with Add to cart button, plus options of Add selected to cart, Add all to cart and option to display or hide Quantities input.
Firstly, everything that you need to do, move to "Manage Table Columns" in the Content Tab and add "Buy" property to the table.

In order to add features move to Feature Tab: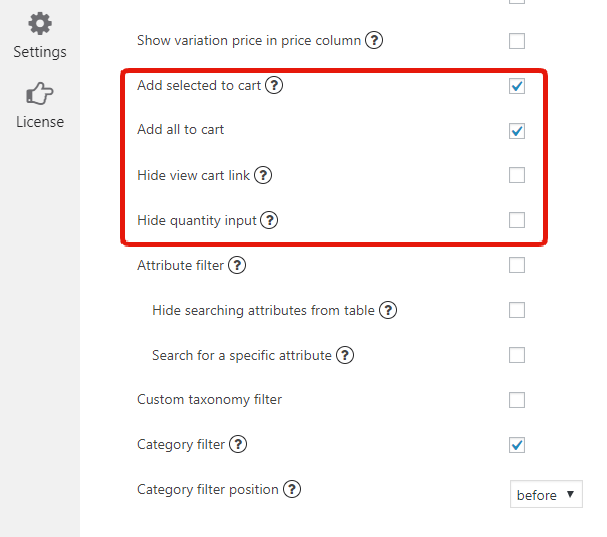 Table with Add selected card and Add all to a card and quantity input: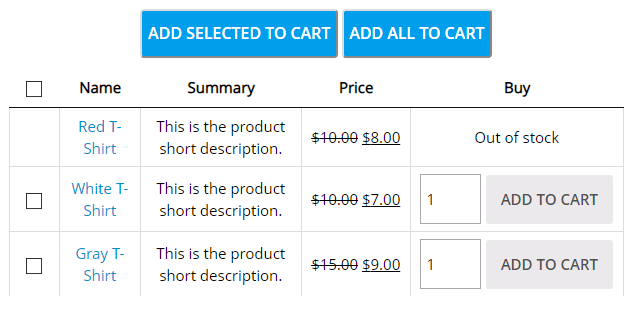 As a result, customers can select a number of necessary products and add everything in cart in one go.
 Hide view card link.  After adding the product, this link will not appear: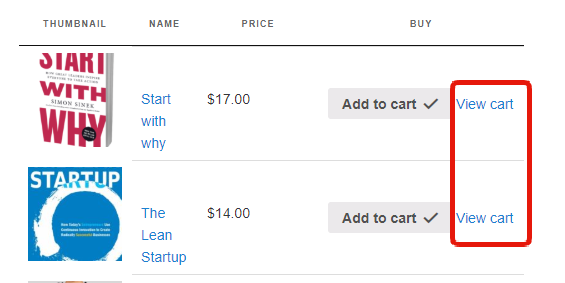 Product Table with hidden quantity input: