Product Table gives you all control which information to show in the product table.
"Add to cart" button allow customers choose the quantity and add products directly to the cart.
You can add this property in the Content Tab/ Manage Table Columns.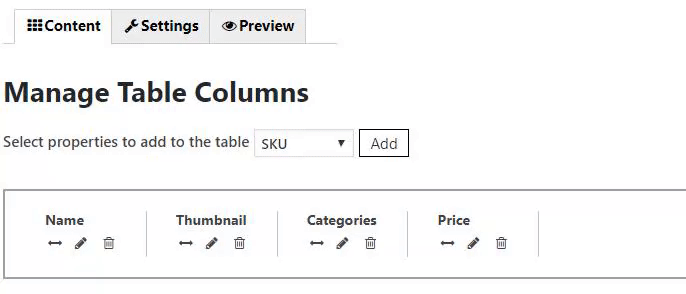 Note, that to display properties of the product, you have to enable Header option in the Settings/Main tab.
Product Table with "Add to cart" button:
Also, Plugin has an option of Multiple add to cart. To enable this feature you can in the Feature Tab:
Here you can see the result. Customers can select a quantity of necessary products and add everything in cart in one go.
Product Table with "Add to cart" button and "Multiple add to cart" feature
Or if you just create a simple product listings then you might not want to display an add to cart button. In this case just don't add this option. It might look something like this:
Product Table without "Add to cart" button